Article Last Updated: 3/13/2023

Graphics Card Release Year: 2022

"The NVIDIA® GeForce RTX™ 4080 delivers the ultra performance and features that enthusiast gamers and creators demand. Bring your games and creative projects to life with ray tracing and AI-powered graphics. It's powered by the ultra-efficient NVIDIA Ada Lovelace architecture and 16GB of superfast G6X memory."
SurfThing Testing Methodology

Modern simulator software is almost completely dependent on the graphics card installed in the computer. Because of this, we do not concern our software testing with reviewing a wide range of processors as the simulator performance is not affected by a change in the processor model, as long as you are using one from the latest generation. (Processor power comes into play, in large part, when a golfer wants to incorporate other programs like swing capture software utilizing high speed cameras).

Our testing, therefore, will focus solely on the graphics card performance (Nvidia cards only, as many of the software publishers only certify for Nvidia cards). The rest of the system specifications for testing will always use an i9 processor from the latest generation at the time of software release, with at least 16GB of RAM and a solid state NVMe drive.

Our testing results are given in FPS (frames per second). The target goal for an immersive golfing experience is as close to 60 FPS as you can get (note, all golf software companies have capped the FPS to 60). Anything above 30 FPS is considered playable with occasional visual performance dips and graphical tearing, depending on how close to the 30 FPS mark you are at. Anything below 30 FPS begins to be noticeable, unenjoyable, and depending on how low, downright unplayable -- in some cases making the ball flight take twice as long as it normally would.

We test the software on each system in both standard HD (1080P) and Ultra HD (4K) resolutions, so you can select the proper computer for the display type you plan to use. The software is otherwise left in its default settings for the testing. Some software packages have the ability to reduce the visual fidelity in order to increase performance of the software. If a particular software has this capability, we will highlight this fact after the testing results.

We test each graphics card on a wide variety of courses and holes for each resolution. Because each course can have a variety of different foliage and 3D models, each course can bring with it different performance values. The average frames per second taken for each card is the spectrum average of all courses and holes sampled across that resolution.
RTX 4080 Performance Results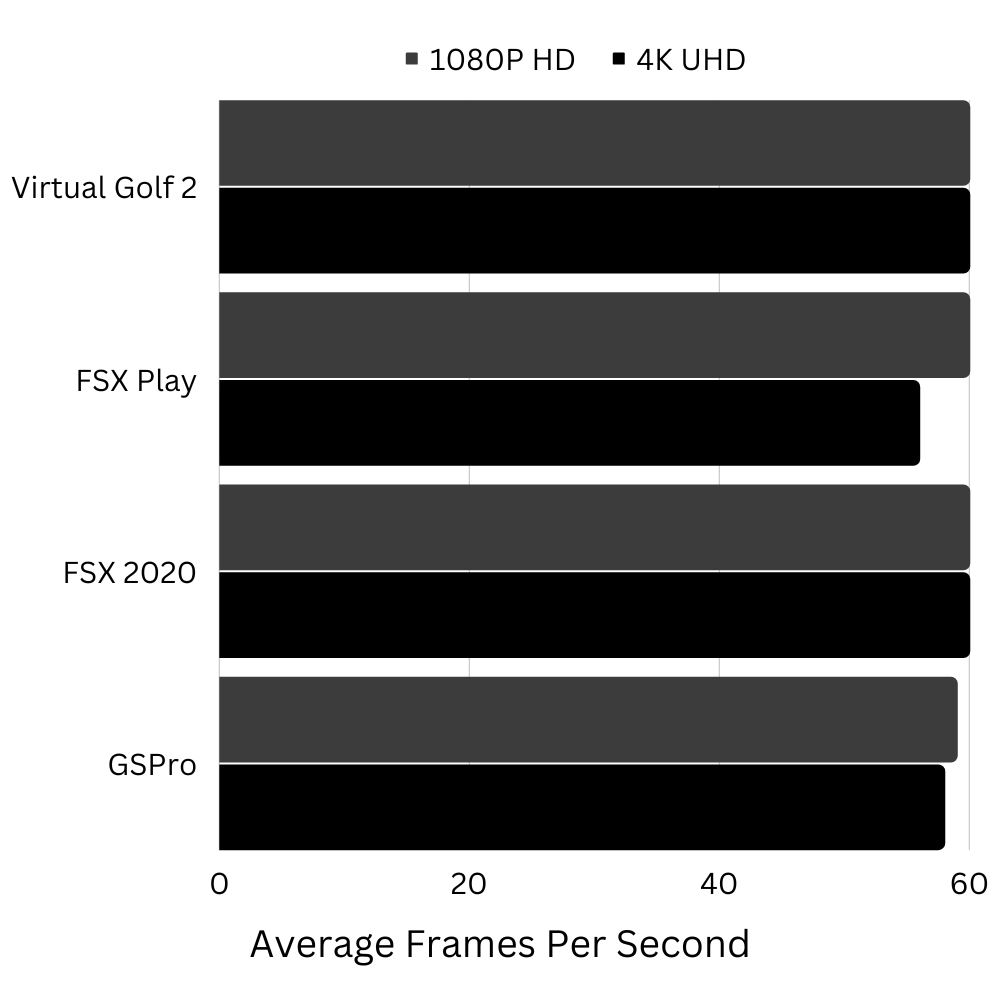 Test Conclusions and Recommendations

1080P HD and 4K UHD:
The RTX 4080 is the answer to "it just works" when it comes to performance results. On either 1080p or 4K, you can expect a wonderfully smooth golfing experience with every software at, or near, the desired 60 FPS performance. The only step up from here is to future proof yourself with the astounding RTX 4090.

Be sure to check out our other software test results to be able to select the best hardware for your system.

SurfThing Desktop Selection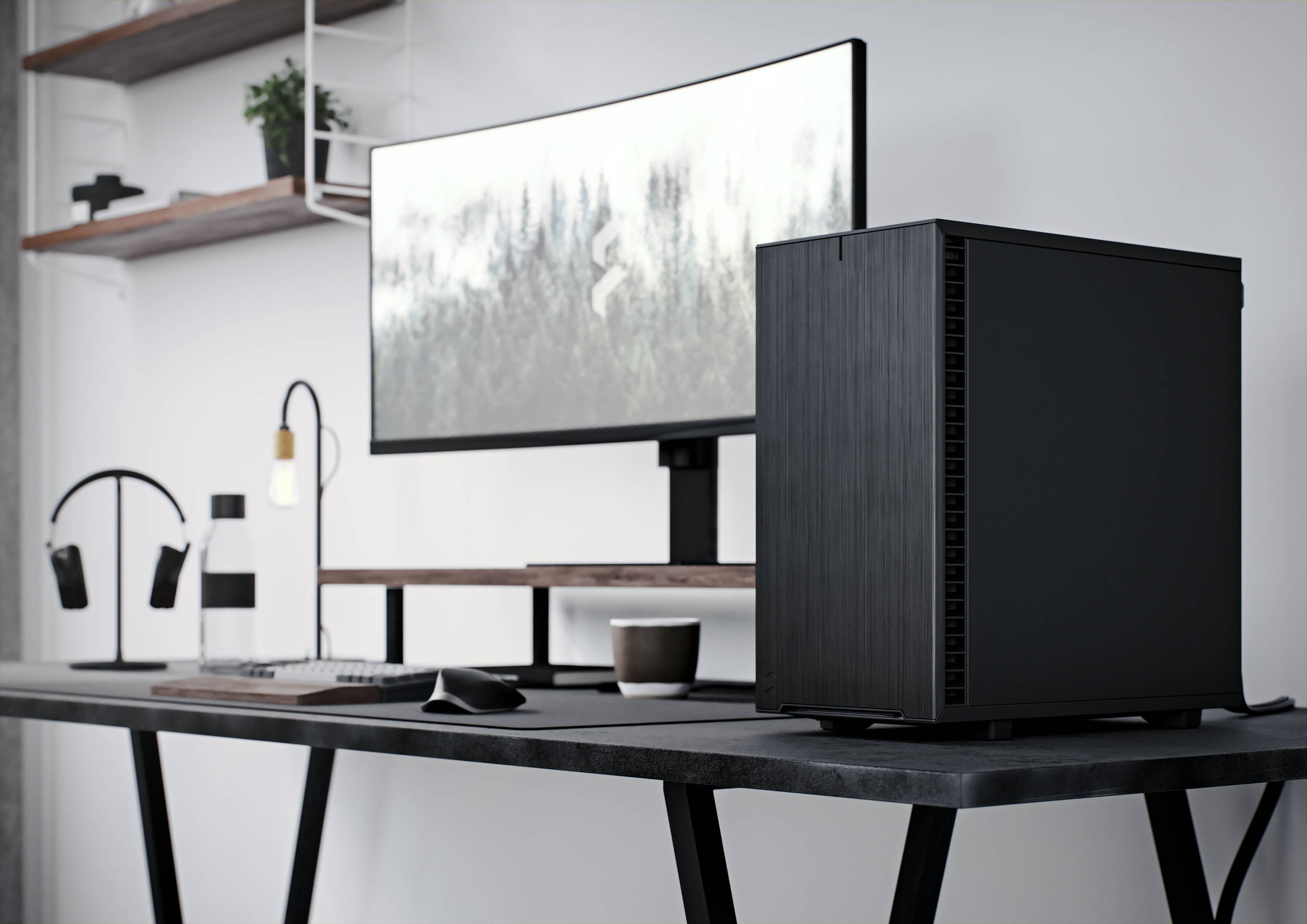 Step 1: Identify the performance level you need.

Step 2: Pick the best video card for your performance level.

Step 3: Select a SurfThing PC that matches, and we'll install the software for you!