Article Last Updated: 3/13/2023

Software Release Year: 2022

"Virtual Golf 2 by TrackMan is packed with great new features and courses that have been specially designed by our in-house teams to make your game more real, fun, and rewarding. Everything you experience is presented with graphics like you've never seen before. It's revolutionary."
SurfThing Testing Methodology

Modern simulator software is almost completely dependent on the graphics card installed in the computer. Because of this, we do not concern our software testing with reviewing a wide range of processors as the simulator performance is not affected by a change in the processor model, as long as you are using one from the latest generation. (Processor power comes into play, in large part, when a golfer wants to incorporate other programs like swing capture software utilizing high speed cameras).

Our testing, therefore, will focus solely on the graphics card performance (Nvidia cards only, as many of the software publishers only certify for Nvidia cards). The rest of the system specifications for testing will always use an i9 processor from the latest generation at the time of software release, with at least 16GB of RAM and a solid state NVMe drive.

Our testing results are given in FPS (frames per second). The target goal for an immersive golfing experience is as close to 60 FPS as you can get (note, all golf software companies have capped the FPS to 60). Anything above 30 FPS is considered playable with occasional visual performance dips and graphical tearing, depending on how close to the 30 FPS mark you are at. Anything below 30 FPS begins to be noticeable, unenjoyable, and depending on how low, downright unplayable -- in some cases making the ball flight take twice as long as it normally would.

We test the software on each system in both standard HD (1080P) and Ultra HD (4K) resolutions, so you can select the proper computer for the display type you plan to use. The software is otherwise left in its default settings for the testing. Some software packages have the ability to reduce the visual fidelity in order to increase performance of the software. If a particular software has this capability, we will highlight this fact after the testing results.

We test each graphics card on a wide variety of courses and holes for each resolution. Because each course can have a variety of different foliage and 3D models, each course can bring with it different performance values. The average frames per second taken for each card is the spectrum average of all courses and holes sampled across that resolution.
Virtual Golf 2 Performance Results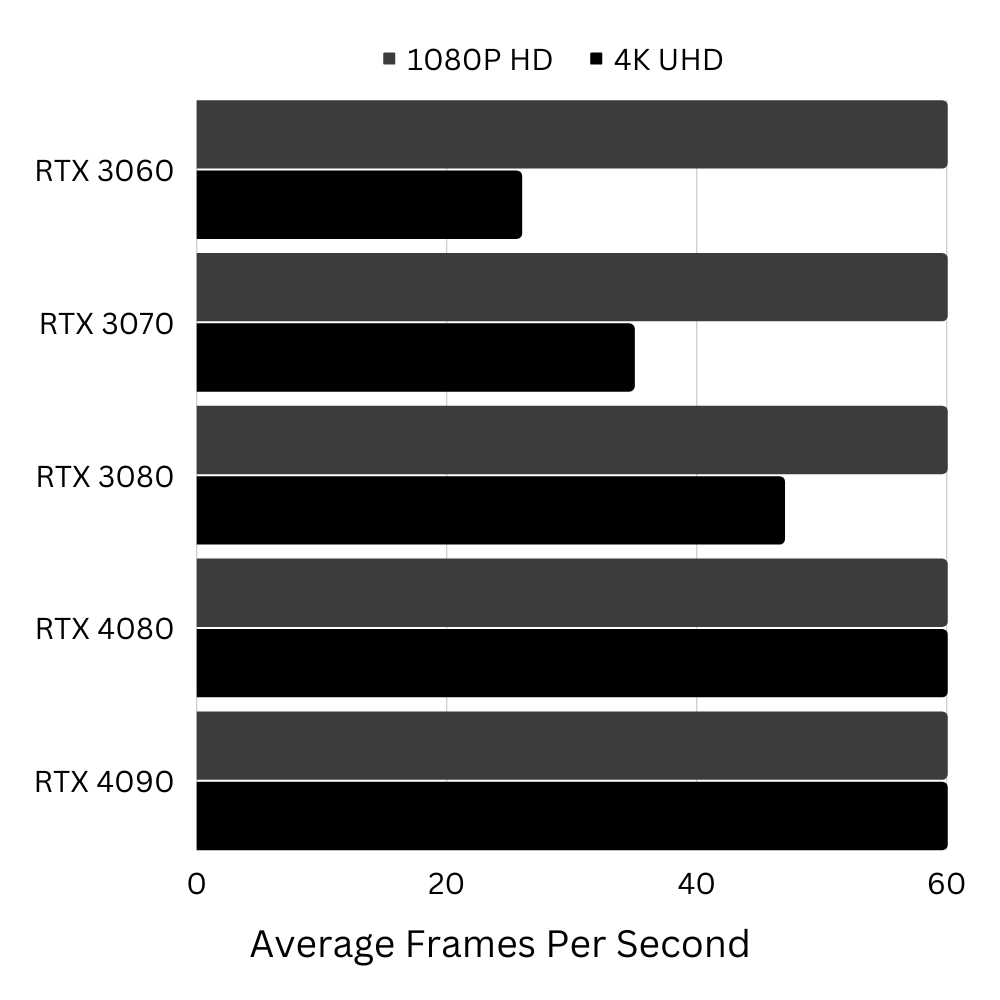 Test Conclusions and Recommendations

1080P HD:

Look no further than the RTX 3060 for a splendid 1080P experience with Trackman's Virtual Golf 2. For a software that looks this good released in this past year, a consistent 60 FPS with Nvidia's mainstream card is very appreciated. We did not have a lower tier graphics card in house to test on this software, but we'd imagine a usable experience on the RTX 3050 and previous 2000 series Nvidia cards. The gameplay was smooth without any noticeable performance dips or visual tearing to take away from the experience.

Anything beyond the 3060 for 1080P is just icing on the cake. If you think you will eventually switch to 4K, or just want a better system to future proof your simulator, check out the 4K recommendations. If you expect to use other types of simulator softwares in the future, or alongside, check out our other software test results.

4K UHD:

The RTX 3070 is the first card on the list that gets into a playable experience for 4K. At 35 FPS, you will experience occasional performance dips, stutters in the ball flight, and some visual tearing. Keep in mind, these generally don't detract from a subjective enjoyable experience. Trackman's Virtual Golf 2 software does not allow for graphics setting changes, so what you see is what you get for performance and can't be tweaked for a smoother experience beyond the resolution changes.

For those who want the BEST experience at 4K, the RTX 4080 gets you a consistent smooth 60 FPS. This consistency gives you an immersive experience that rarely does anything to pull you out of the smooth immersion of the game. Upgrading to the 4090 gives the user the same experience with confidence in not having to change out your simulator computer for years to come.

SurfThing Desktop Selection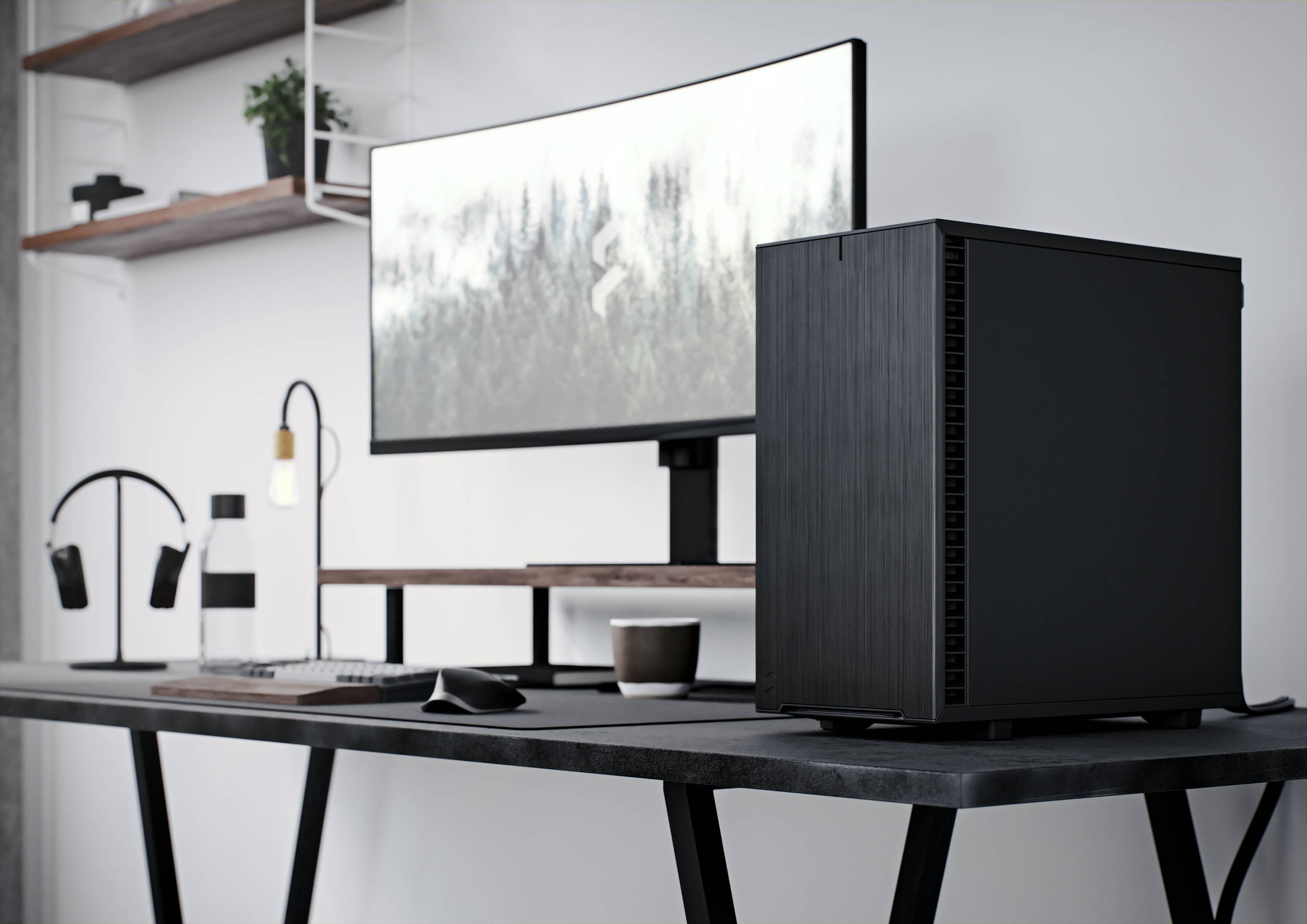 Step 1: Identify the performance level you need.

Step 2: Pick the best video card for your performance level.

Step 3: Select a SurfThing PC that matches, and we'll install the software for you!